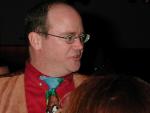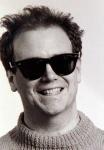 Nick Clifton's Home Page
Hi,

I work on GCC , the GNU Compiler Collection for Red Hat producing toolchains and custom software engineering solutions. Red Hat also allow me to act as the chief maintainer for the Binutils project which keeps me in touch with the Free Software community. One of the benefits of this job is that I am able to work as a remote employee from my home in the village of Halse, England.

As you can tell this page is only worked on sporadically. Big events like my wedding or the old Cedar Tree being felled are recorded here when I find the time.
Contact Information
A Small gallery of Friends ...
... And Relations
And here are some holiday photos from Egypt, MayrHofen and Barcelona.

This page was last updated on 2003-09-29.

Nick Clifton, nickc@redhat.com